Ty Harmon, DC
Doctor of Chiropractic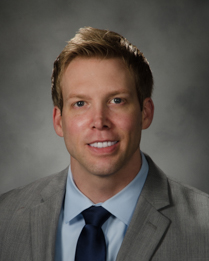 "From an early age I had always lead a healthy and active lifestyle. While in college, I began taking science courses in an effort to learn more about the human body and its functions. I became intrigued by the mind-body connection and began contemplating different professions that would allow me to utilize my interest in science and health while helping others lead healthier active lives.  
As I continued with my studies, I became very interested in chiropractic and its approach to treating individuals from a whole-person perspective in order to achieve optimum health and function. The more I continued to learn about chiropractic, its philosophy, and its effects on people's lifestyle and overall health, the more I became convinced that this is the field that I wanted to pursue.  
Since becoming a Doctor of Chiropractic, I have seen how various injuries can have a substantial effect on people and their quality of life. I have concentrated on expanding my treatment knowledge in order to provide my patients with the best possible care. By utilizing a hands-on approach to care, my goal is to help as many people as possible reach optimum health without the need for invasive techniques like surgery.  
I understand that each patient is a unique individual and that their treatment plan needs to be tailored to their own needs and goals. With our very diverse group of providers and specialties under one roof, we are able to treat not only a patients' physical pain, but also help with the stresses and emotional component that can accompany their pain."
Credentials
Licensed: Delaware Board of Chiropractic
Board Certified: National Board of Chiropractic Examiners Parts 1-4 and Physiotherapy
DC: Life University College of Chiropractic, Marietta,  GA, 2008
Internship: Leading Edge Sport and Spine, Roswell, GA
Certified: Department of Transportation Medical Examiner, Delaware Workers' Compensation
Chiropractic Techniques: Diversified, Cox Flexion/Distraction, Thompson Drop, Activator Methods, Kinesiotaping, Erchonia Cold Laser, Sacro-Occipital Technique